Jess Burkhart: Giving Young Women a Voice in the Automotive Industry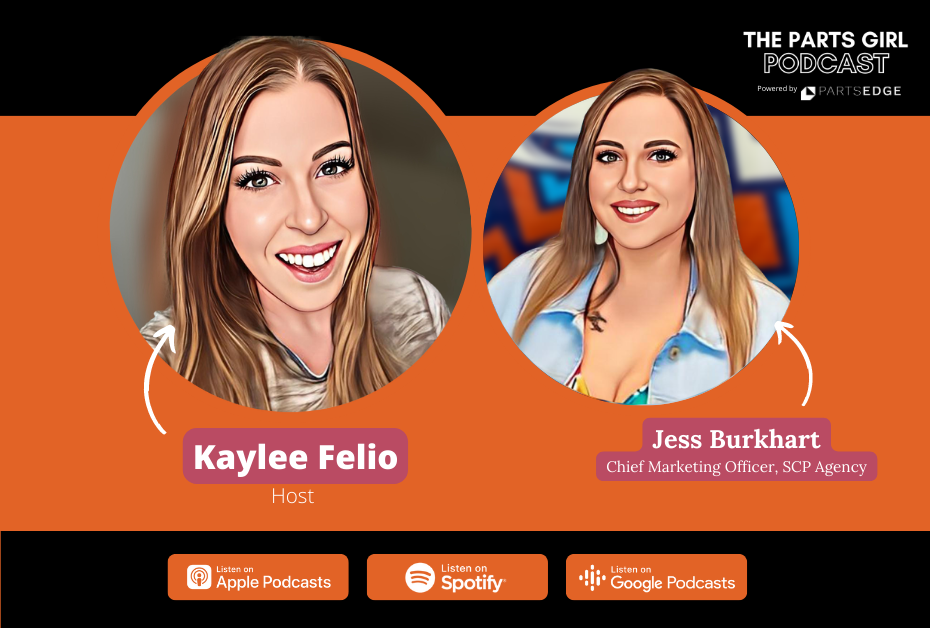 https://youtube.com/watch?v=QlWlHNKlCU4
Jess Burkhart is the Chief Marketing Officer of SCP Agency, the National Sales Director of Epic BDC, and host of the Chicks in Charge Podcast. With six years under her belt, she has cemented her status as a key player in her field. Her story serves as a beacon of motivation for many.
In this episode, Jess chats with Kaylee about her career. She shares how she worked her way up in the automotive industry. Starting with no knowledge, she climbed to the top, becoming Chief Marketing Officer. They talk about the ups and downs of working in a male-led industry. They also highlight the importance of a supportive community and helping those in need.
Challenging the Status Quo
The automotive industry has long been dominated by men. But a new wave of women, like Jess, are making a mark. Jess started in sales, learning from successful salesmen Brad Pashel and Eric Wilson. They were happy to share their expertise, giving her useful advice.
Overcoming Hurdles
Still, Jess faced many obstacles on her journey to success. One of these was a mindset challenge, which she overcame. After a tough talk with Robin, she felt even more committed to the company. Even when told her pregnancy might stop her promotion, Jess kept going. She eventually got her role as the National Sales Director for Epic BDC.
Balancing Work and Personal Life
Jess's challenges weren't just at work. As a mom, she dealt with her daughter Kenley's serious health problems. Kenley was born premature and spent over a month in the NICU. She had ongoing health issues and spent time in two different hospitals. Despite all this, Jess shows that it's possible to juggle work and home life, even in tough times.
Jess's Inspirational Journey
Jess Burkhart's story is truly inspiring. It shows that the right mindset, mentors, and support can break barriers in male-led industries. Her journey also shows that working moms can balance career and family life, no matter how hard it seems.
Takeaways
Seek guidance from industry experts.
Balancing work and home life can be challenging.
Embrace opportunities for growth.
Quote
"We wanted to show that Women in the auto industry are worth listening to." –Jess Burkhart
Connect
Jess Burkart
LinkedIn: www.linkedin.com/in/jess-burkhart-b99b491b8
Website: www.socialclimberpro.com
Kaylee Felio
LinkedIn: www.linkedin.com/in/gotopartsgirl
Website: www.partsedge.com
https://news.usamotorjobs.com/wp-content/uploads/2021/09/logo-usa-motor-jobs-white.png
0
0
Parts Edge
https://news.usamotorjobs.com/wp-content/uploads/2021/09/logo-usa-motor-jobs-white.png
Parts Edge
2023-06-23 05:00:00
2023-06-23 05:00:07
Jess Burkhart: Giving Young Women a Voice in the Automotive Industry